Welcome to my web site.

You are about to enter a new world.
An engineer by training, I am an artist by nature
and enjoy working with my hands. I design and
build practical art furniture of exceptional
originality and quality.

Each piece is made to order,
so you can personalize your furniture according to
the wood, handles and finishes you prefer.
Some pieces intended for collectors are
also numbered and signed.

It gives me great pleasure to share
with you these noble ideas about my craft,
ideas that are given expression through
imagination and determination as part
of a natural cycle that restores
dignity to wood.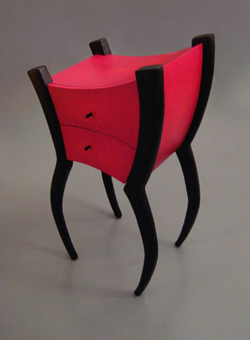 Feel free to write to me
with your comments or questions.
I will be pleased to respond.
info@alainbelanger.com