Salon des Métiers d'art du Québec 2005
Place Bonaventure, Montreal, Que
December 1-21, 2005
Special thanks to all visitors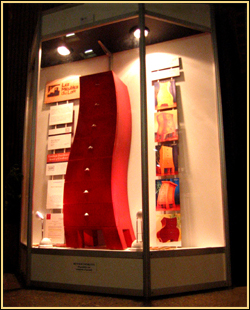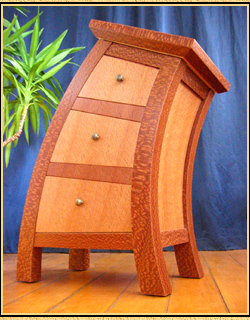 Dorothee (window display) and William at the "Prix Coup de Coeur du Public"

One of the great attractions at the Salon, the Prix Coup de Coeur du Public
presents the artisans' new creations to the public, as well as the pieces
that are the most elaborate in terms of production. The exhibition is at the
entrance to the show. Priority is given to the most original and creative
pieces. Visitors are invited to vote "from their hearts."